Get a piece of American History.

Buy a genuine Rock-Ola Jukebox!
Rock-Ola has achieved the nearly impossible by creating this series of classic jukeboxes utilizing the most sophisticated technology available today.
With SyberSonic electronics inside, your jukebox will exceed your expectations.
They all have real die cast chrome plated metal trim that is a structural part of the front door, LED lumination, Bluetooth connection, motorized polarization that breaks light into colors, real cut glass trim on cabinet sides and multiple languages on all CD-jukebox Displays.
COMING SOON :
PRE-ORDER SPECIAL PRICE: 

€ 11.100,00 *
inkl. MwSt.
*Pre-Order down payment –  a deposit of € 500,00 is required in advance / Special price valid until 10 july 2019 / expected to be available from September 2019
Bei einer Vorbestellung ist eine Anzahlung von € 500,00 erforderlich / Sonderpreis gültig bis 10.07.2019 / voraussichtlich lieferbar ab September 2019
€ 11.500,00
inkl. MwSt.
Jukebox Model: Bubbler

Production Year: 2019

Selections: 200
The newest product from America's famous Jukebox manufacturer hold's 100 records (7″) – means 200 selections
Das neueste Produkt von Rock-Ola, dem letzten amerikanischen Jukebox – Hersteller.
Die Jukebox ist für 100 Vinyl-Schallplatten ausgelegt, das bedeutet 200 Wahlmöglichkeiten.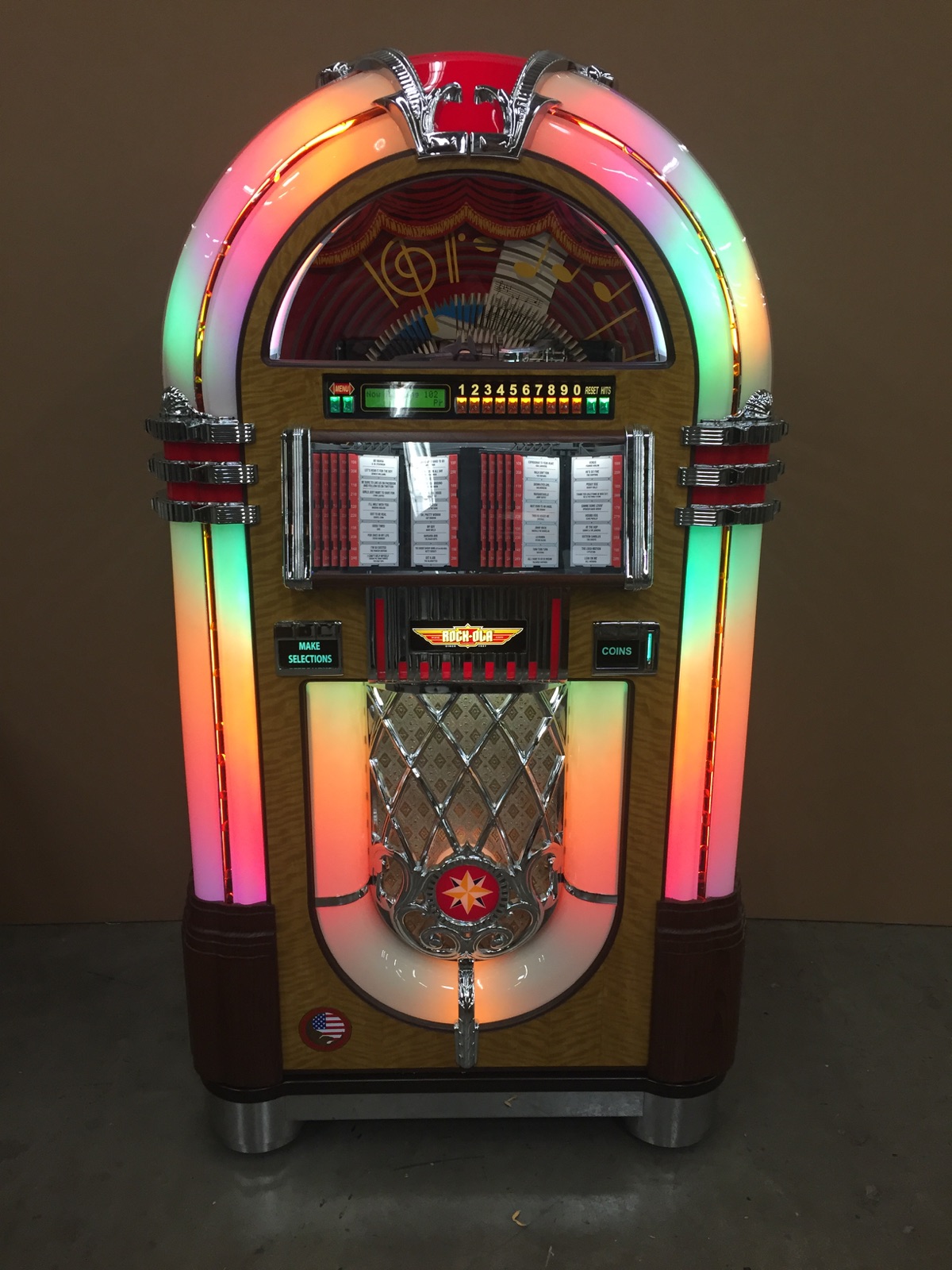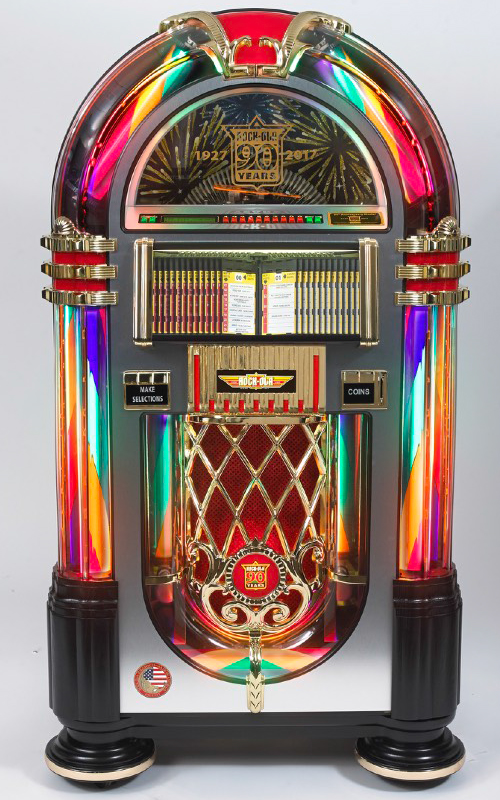 EUR 13.900,00
incl. VAT, plus shipping /
Alle Preise inkl. gesetzlicher MwSt, zzgl. Lieferkosten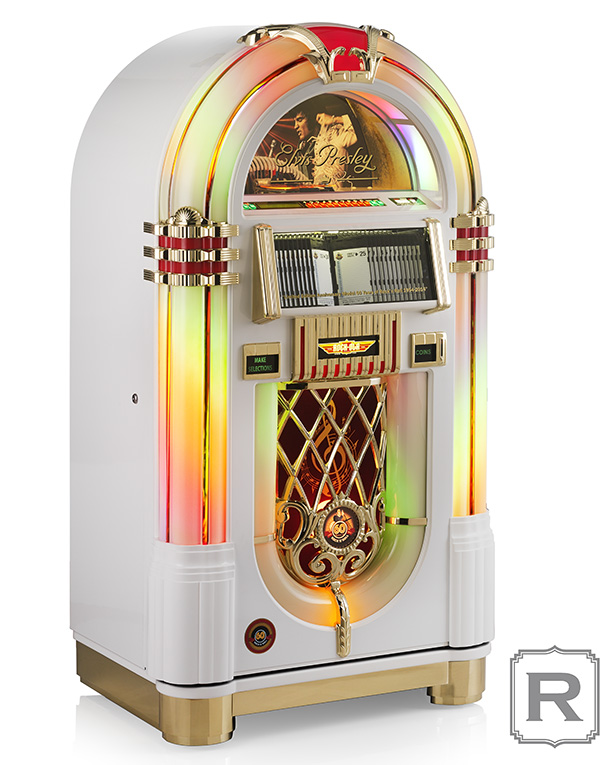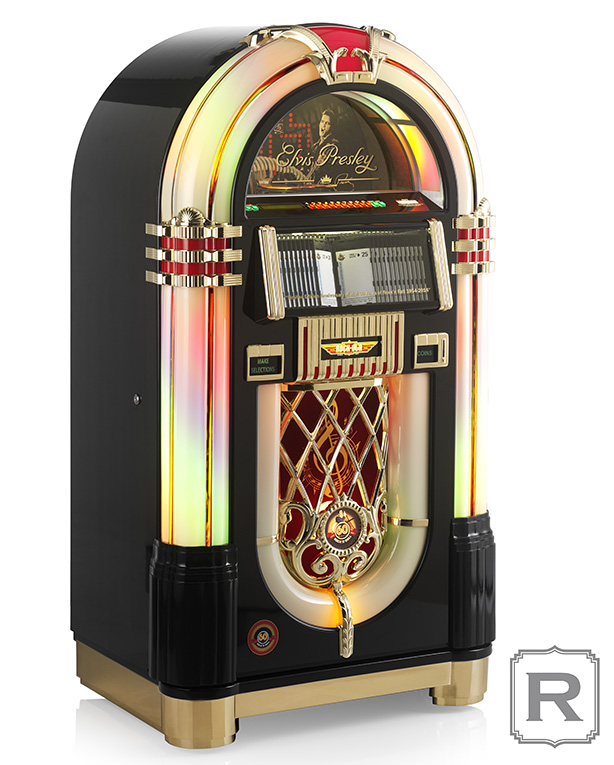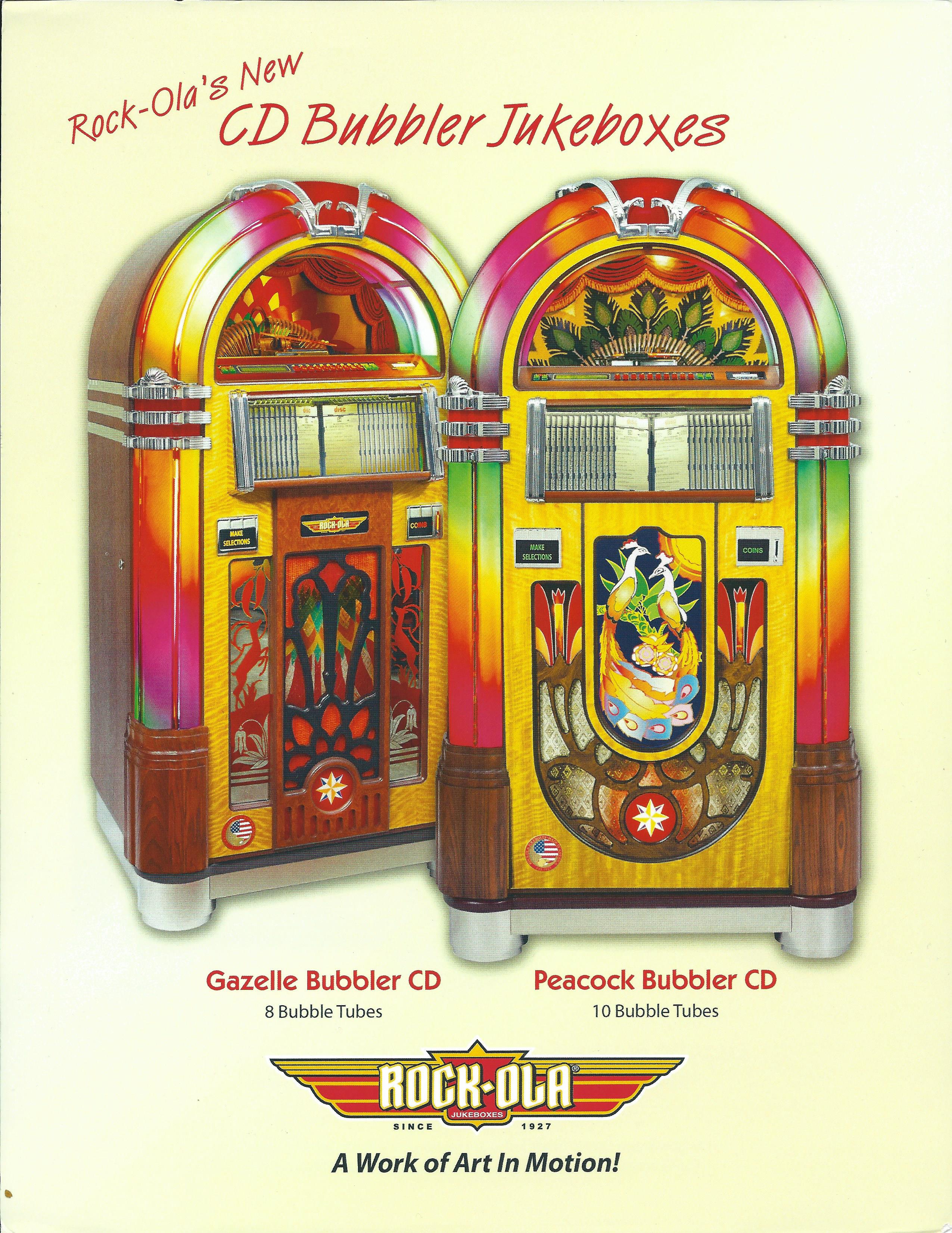 Gazelle Bubbler CD
EUR 9.950,00 *
Prices incl. 19% VAT plus shipping
Peacock Bubbler CD
EUR 10.400,00 *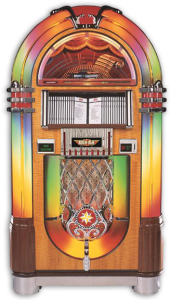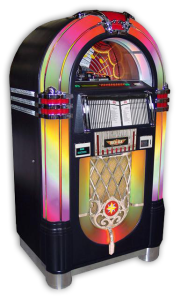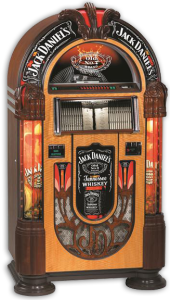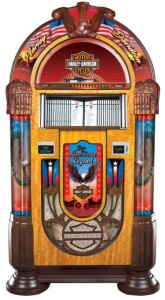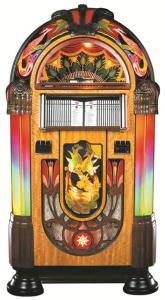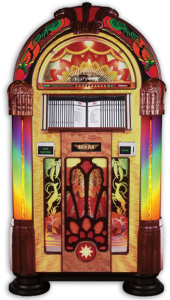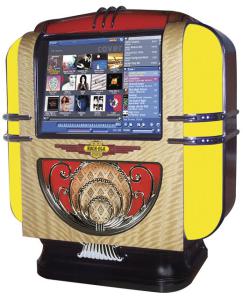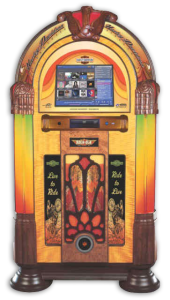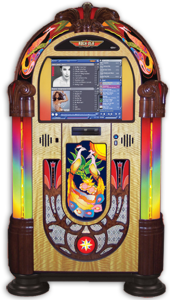 Rock-Ola produces the finest handcrafted quality jukeboxes. They all have:

-
 Real die cast chrome plated metal trim that is a structural part of the front door

 Motorized polarization that breaks light into colors

 Real cut glass trim on cabinet sides

 Multiple languages on all CD-jukebox displays