Two major icons of American ingenuity and leisure culture combine in the Jack Daniel´s Jukebox, a celebration of the American tradition of "rugged individualism".
The Jack Daniel´s CD-Jukebox is the embodimentof the iconoclastic brands perfected by individuals who followed their passions and poured their souls into the making of distinctive, hand-crafted products. Bubble tubes on the sides and door front provide a mellow rhythm to the rotating and illuminated Jack Daniel´s pilasters. With its warm hues, luxurious exotic wood veneers and the distinctive "Old No. 7" logo etched in the glass, the new Jack Daniel´s jukebox is a perfect addition to home recreation room or bar and is as smooth as the Tennessee Whiskey of its namesake.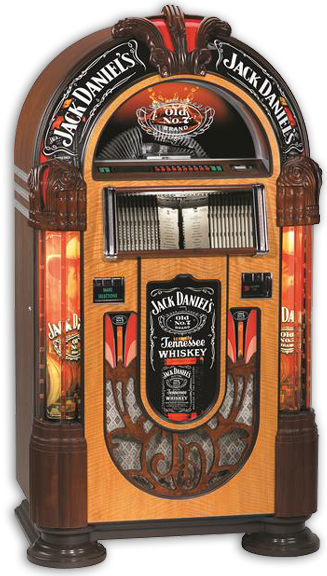 Specifications
- 100 CD capacity magazine
- Peavey Amplifier – peerless low heat
- 1600 Watts RMS Power
- 5 Speaker, dual 3-way system for "live" performance reproduction
- External Speaker Connections
- Self-Adjusting Laser
- Dimensions: 63" H x 33" W x 27" D
. Weight: approx. 345 lbs.
- Remote Control included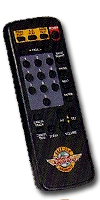 EUR 10.400,00
Prices incl. 19% VAT.
All prices free warehouse Berlin. We offer delivery service by freighter or by our own delivery- and installation service. Please fell free to contact us for details.
Price

changes

,

supply availability

excepted

.